I have had the great pleasure of photographing a number of books for KC Publications, owned and operated by the legendary (in my books) KC DenDooven. I've photographed books on the Santa Fe and Spanish Trails, Dead Horse Point State Park and the entire Art & Crafts of the Southwest Indians series. (Arts & Crafts, Ceremonies, Tribes, Weaving, Fetishes and Pottery, which I also wrote). Early this past summer I was invited by KC to start re-photographing some of my own work for the Monument Valley book. Ten years ago, KC contracted me to produce a 16-page insert to his (at that time) current Monument Valley book, featuring the photography of Josef Muench. I own a copy of that book signed by Mr. Muench given to me by KC for fulfilling his "order" for photos to bring the book up to date.
.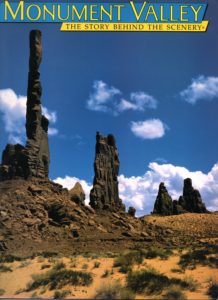 That cover photo, by the way, is the first color photo ever taken, nay MADE, of the Totem Pole. I believe the year was 1937. I know this because "KC said so." KC is history. Not only did he know and work with Josef Muench, but he was also friendly with Harry Goulding and his sister 'Mike' who lived on Pleasant Creek in what is now Capital Reef NP. KC befriended Bates Wilson in the early 1960's as Bates (superintendent of Arches NP) was pushing Congress to accept his proposal for a little "wilderness" national park called Canyonlands. KC also published the first article on Canyonlands written by his friend and then Kennedy administration (and arguably one of the best) Secretary of the Interior Stewart Udall. Need I go on!
Anyway! To infuse my 16-page insert I sought out descendants of the early Josef Muench photos and in some cases older versions of the very people who appeared in the earlier photos!
This past summer KC contracted me to produce a few "replacement photos " for the current publication. I spent a day at MV photographing and had a few "photo insights" which I share now.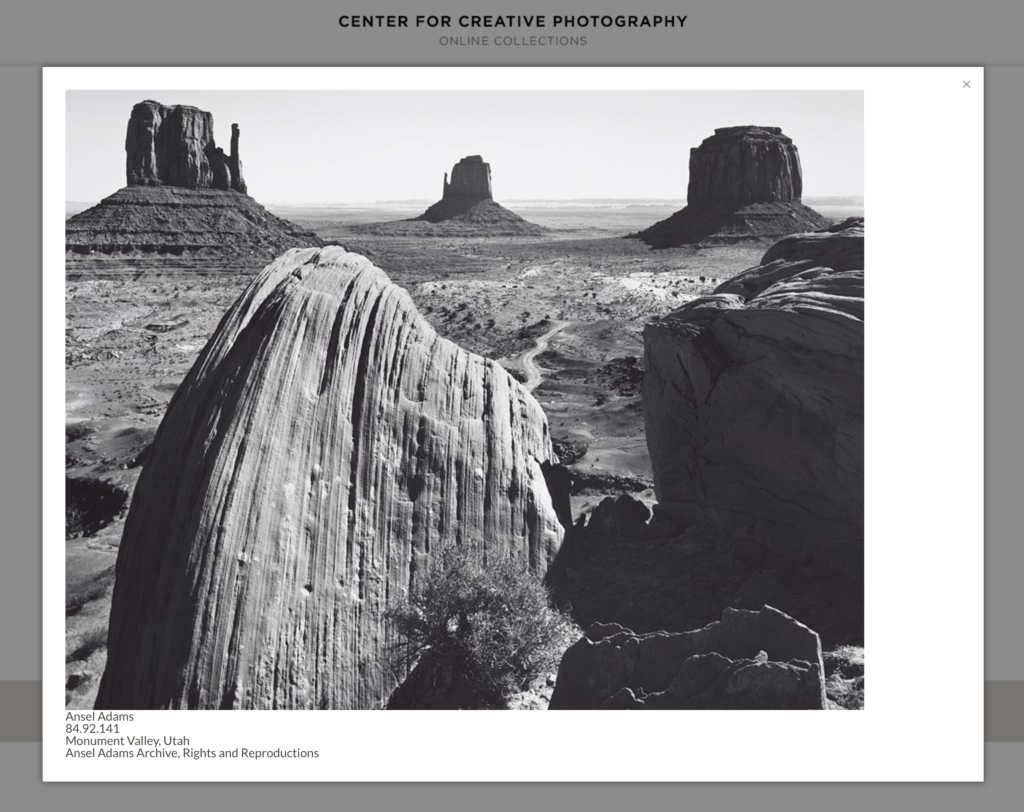 #1 History is Forgotten.
Josef Muench was here in the late 1930's. Ansel Adams photographed the valley in the 1940s. Back then there were no paved roads leading to the monument or even in the area. The road from Flagstaff to Moab was dirt according to KC, who drove it THEN! There is no record or mention of either of these men in the current displays.
#2 Global Warming is here to stay as is the effect of TOO MUCH VISITATION.
The drought in the greater southwest has really set in. While driving the 17-mile self-guided loop in the valley I paid particular attention to scenes and particular subjects that I knew well, from Muench's and my own, covering an over an 80-year history of working the valley.
There's a tree that Josef photographed and I photographed, ALIVE, that is now dead. Dead for lack of water due to the drought compounded by the summer of 2018 heat that likely was over 100 degrees for at least two months, without rain. It was also dead due to visitation. As people trample the ground around some of these obviously good foreground subjects they pack the soil so that when it rains two things happen; 1)the water quickly runs off to other areas over the hardened surface, and; 2) the soil is compacted by the foot traffic exposing roots so they can no longer conduct water (aka LIFE) to the tree.
I drove the valley making a few photos and attempting to locate some of the people I'd photographed for the insert. I've been asked to update the current issue this next year and look forward to doing that for it connects me to a fine part of photo history.
Josef Muench is the photographer who made a portfolio of B&W images in Monument Valley who then gave them to his friend Harry Goulding, who then as the legend is told, camped out in John Ford's Hollywood office for 4 days and then when Ford finally relented and looked at the pics decided pretty much then and there to film his new western "Stagecoach" with an up and coming new kid actor by the name of John Wayne. The rest is…. as they say…..history. KC owns the second and last of those portfolios and intends to produce a book based on them. I was able to trace some of the folks he photographed for the early publication and re-photograph them or their descendants for my insert. What a thrill for them and for me!
Towards the end of my visit I was at the visitor center watching the sun set on the mittens and the two foreground rocks that Adams made famous. The visitor center and parking lot now engulf the spot and the pavement is but 10 paces from the rock. I was watching from the vantage point of photographic history. I know the history of this icon. There were a few photographers gathered near the rock, photographing the light upon The Mittens, hoping for the best. There was one crouched near the two boulders. I knew he must have seen an image of these in the foreground, but wondered, if I asked him, if he'd know who'd been the first to envision that composition? Right about the time I actually thought of interrupting him a tour bus pulled up and out marched (no exaggeration) a group of oriental tourists, methinks Japanese, led by an outgoing gentleman wearing a t-shirt with the Forest Gump name and Monument Valley road scene printed on the back. His air-pollen-face-mask clad clients disembarked and were herded (it is Navajoland!) to the boulders where they were lined up. Evidently he was giving instruction as to how to best photograph the view. Moments later he started to order them to climb atop the right boulder and engage in a pose as he photographed them with their camera and then ordered them to quickly get out of the way. Next!
I watched with a growing amazement and ultimately, admiration, for the way in which he was getting all this accomplished. He seemed to ask for the next person and I raised my hand. There was a short group laugh and he bowed towards me. The crouching photographer did not. Overwhelmed by the event taking place he quickly packed his gear and moved away, noticeably pissed off. At one point in my career I would have been him. I would have been aghast at the sacrilege, called them untold nasty names under my breath. No more. Yes, the two boulders framing The Mittens is a good composition, but it belongs to Ansel Adams AND NOT THE REST OF US. I spent my final minutes photographing the spectacle before me, enjoying every minute of the orchestrated delight this busload of tourists was having in being there in that moment.
Lesson Learned. Many western photographic icons have a history that is to be enjoyed not through our own photography but through just seeing it through the eyes of a history you know and appreciate (with a grin) when others do not.
KC has pretty detailed photo needs and I work hard to complete them. I look forward to spending more time in MV this year making the photos he needs and a few I need ….. Such as…….
There will be more stories on this. Stay tuned.